HOW DO YOU MAKE THESE BABY KNIT SHOES?
First, you should choose the best yarn for your baby knit shoes and I highly recommend sock or baby-weight yarn. You will need 230m and 100g of yarn that is 55% acrylic and 45% cotton. You also need a crochet border or embroidered flowers to put on the shoes because they add that charming touch to these beautiful shoes!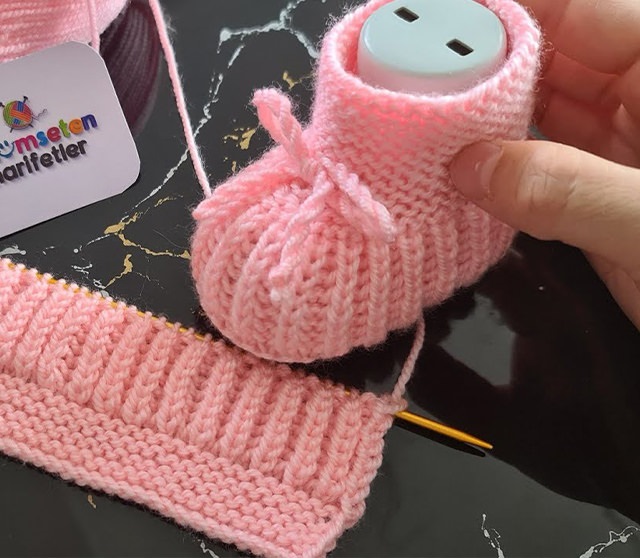 These knitted shoes will look adorable on your newborn nieces and nephews, grandchildren, or any sweet child in your life!You should also decide before you start knitting what size your shoes need to be. How many inches do you want your toes to be? What about the heel and ankle? How many inches up the calf do you want the shoes to rise? To make your decision, you must figure out the number of stitches needed to fit comfortably at these parts of the shoes.